Kandy is a major city in Sri Lanka located in the Central Province. It is the last capital of the ancient kings' era of Sri Lanka.
Temple of the Sacred Tooth Relic/ Sri Dalada Maligawa
Temple of the tooth is the place that houses the tooth relic of the Lord Buddha. The relic played an important role in ancient time local politics.
Rituals are performing 3 times daily in Dalada Maligawa. On Wednesdays there is a symbol bathing of the relic called "Nanumura Mangalyaya" (Bathing is doing with a herbal preparation made from scented water and fragrant flowers) (That holy water is believed to contain healing power).
Kandy Esala perahara held in July every year. The perahera consist of many traditional local dances such as Fire dance, whipped dance, Kandian dance and elephants with lavish garments. Festival ends with traditional "diyakapeema" (A water cutting ceremony held at Mahaweli River).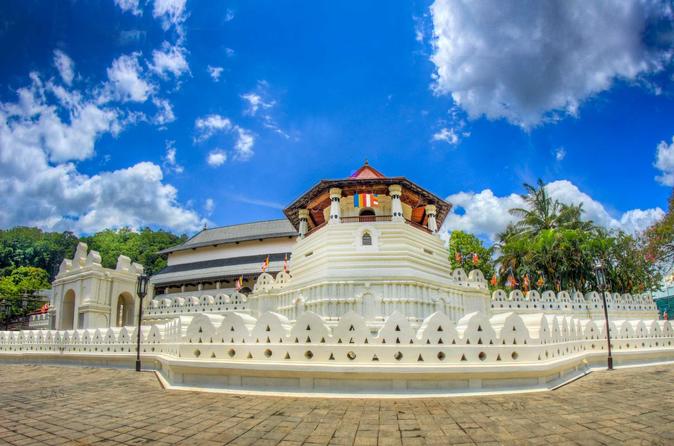 Royal Botanical Garden Peradeniya
There are More than 4000 species of plants can be seen in Royal Botanical garden of Peradeniya which spreads around 147 acres.