Anuradhapura is the capital city of North Central Province, Sri Lanka and also the first ancient capital of Sri Lanka. This city is famous for its well-preserved ruins of ancient Sri Lankan civilization.
Holy Bo tree older than 2500 years
This 2500 years old sacred holy fig tree we known as 'Jaya Sri Maha Bodhiya' in Anuradhapura – Sri Lanka which is the oldest human planted tree in the world.
It is said that this tree was planted from a southern branch of the 'Sri Maha Bodhi' at Buddha Gaya in India under which Lord Buddha attended Enlightenment. 'Anuradhapura Sri Maha Bodi' was planted in 288 BC during the period of King Devanampiyathissa.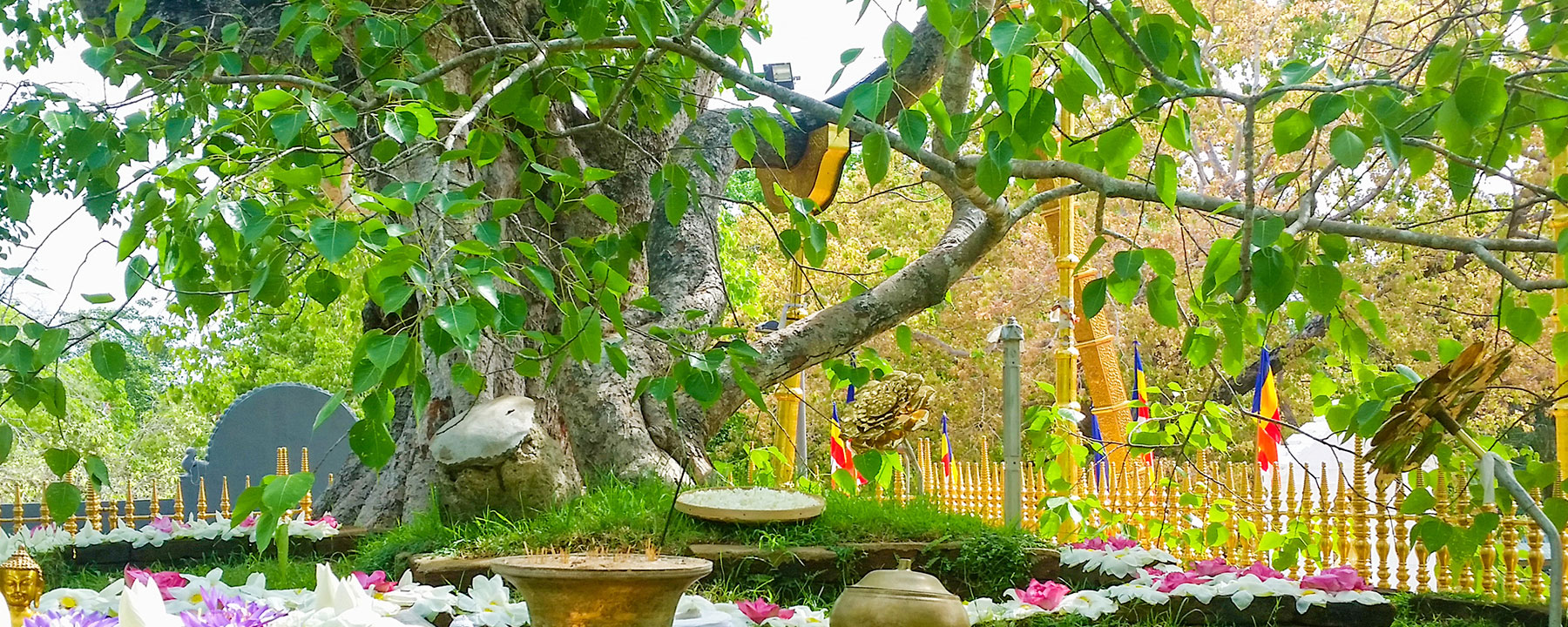 Aukana Buddha Statue
Height of the Aukana Buddha statue is 13m. This statue is carved from solid granite. The statue was made on the 5th century by king Dathusena. On a rainy day, it is said, that one can see droplets of water falling off the tip of the statue's nose hitting the ground exactly between the toes.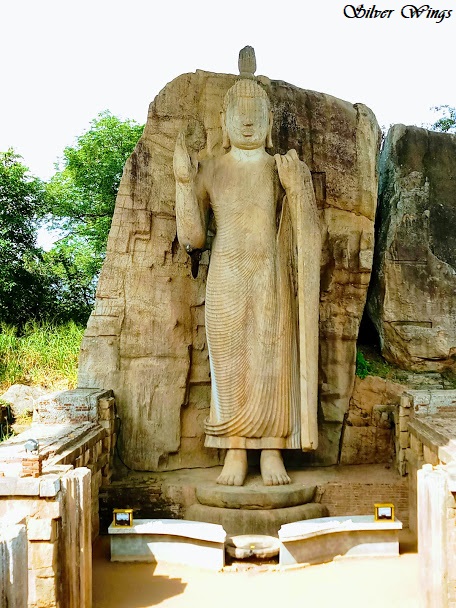 Thuparama Temple

This is the the oldest dagoba in Sri Lanka which built by king Devanampiyatissa. This dagoba was built as a shape of a bell, but was destroyed from time to time. What is seen presently is the construction of the dagoba done in 1862 AD.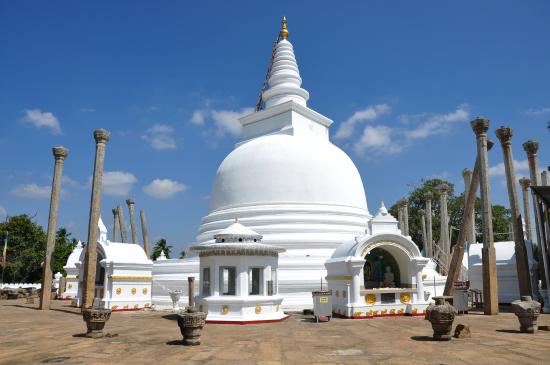 Isurumuniya Temple
There are 3 carvings of special interest in Isurumuniya temple. They are namely Isurumuniya Lovers, Elephant Pond and the Royal Family.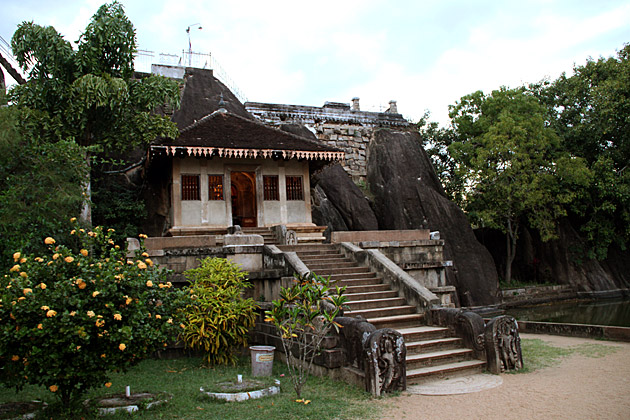 Isurumuni Lovers
This carving was done in 6th century A.D. It shows a woman seated on a man's lap and lifts the warning finger. This represent king Dutugemunu's son Saliya and the low caste maiden Asokamala whom he loved. It's known that he gave up the throne for her.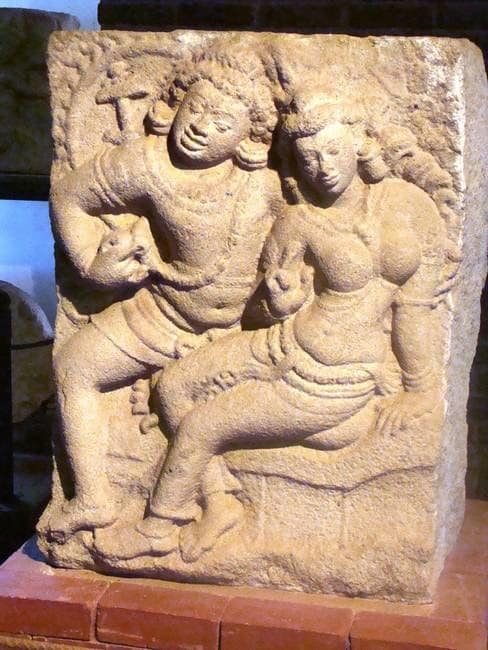 Royal Family Carving
This was done in 8th century A.D which carved on a granite plate. There are five human figures carved on this plate. The human figure in the center is King Dutugamunu, who has a tall crown on his head.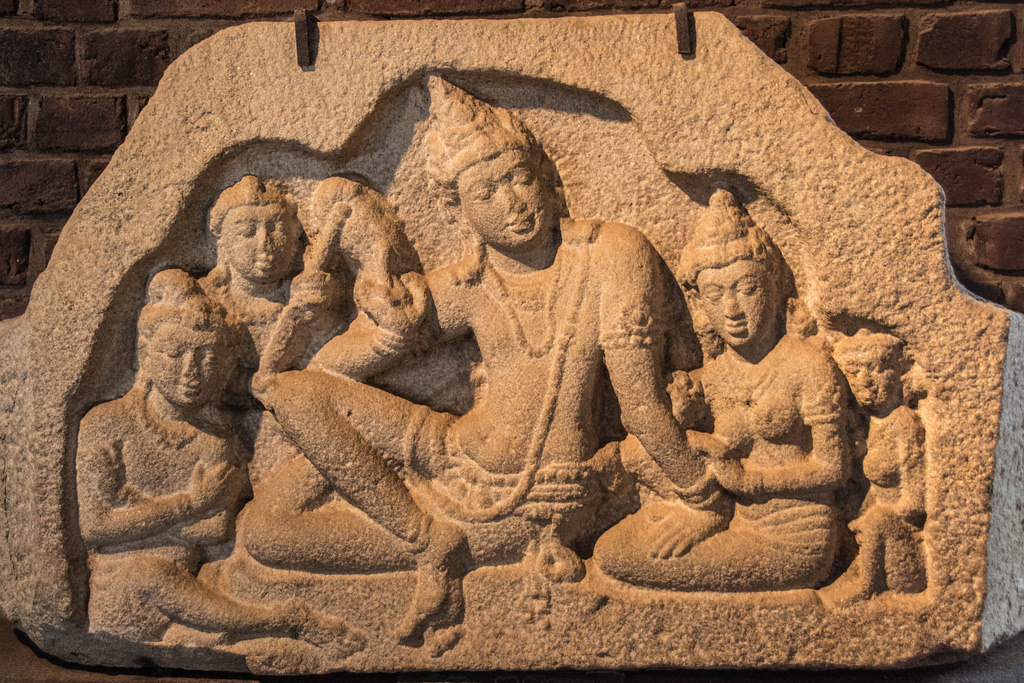 Elephant Pond Carving
This carving was done in 7th century A.D. There are four elephants in this carving and it shows them bathing.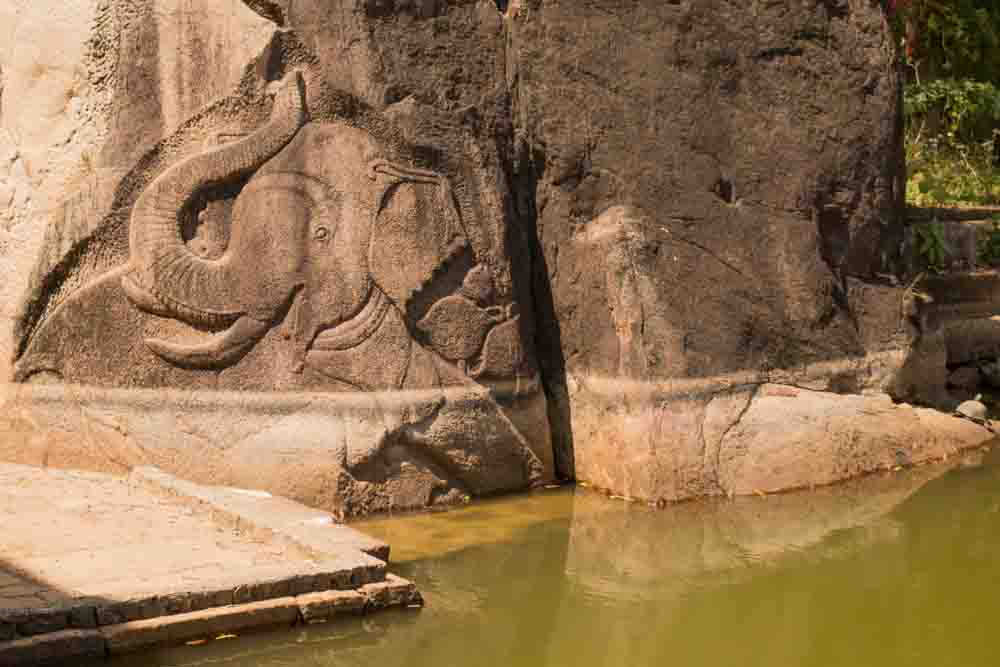 Ruwanwelisaya
Ruwanwelisaya was built by king Dutugamunu during 2nd century B.C. This Dagoba is built as the shape of  a perfect water bubble. This 338 feet dagoba is known as one of the world's tallest monuments.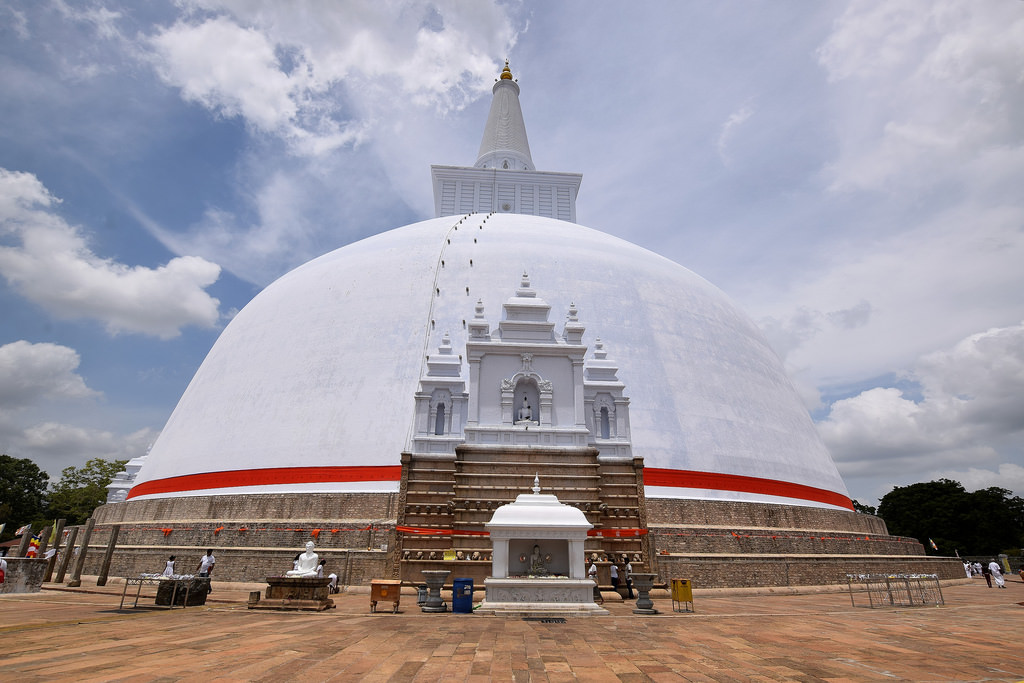 Abhayagiriya
Abhayagiriya is the largest monastery complex in Anuradhapura kingdom which found in the 2nd century BC by king Valagamba. This complex Covers an area of 200 hectares. Height of the Abhayagiriya sthupa is 108m which known as one of the tallest brick buildings of the ancient world.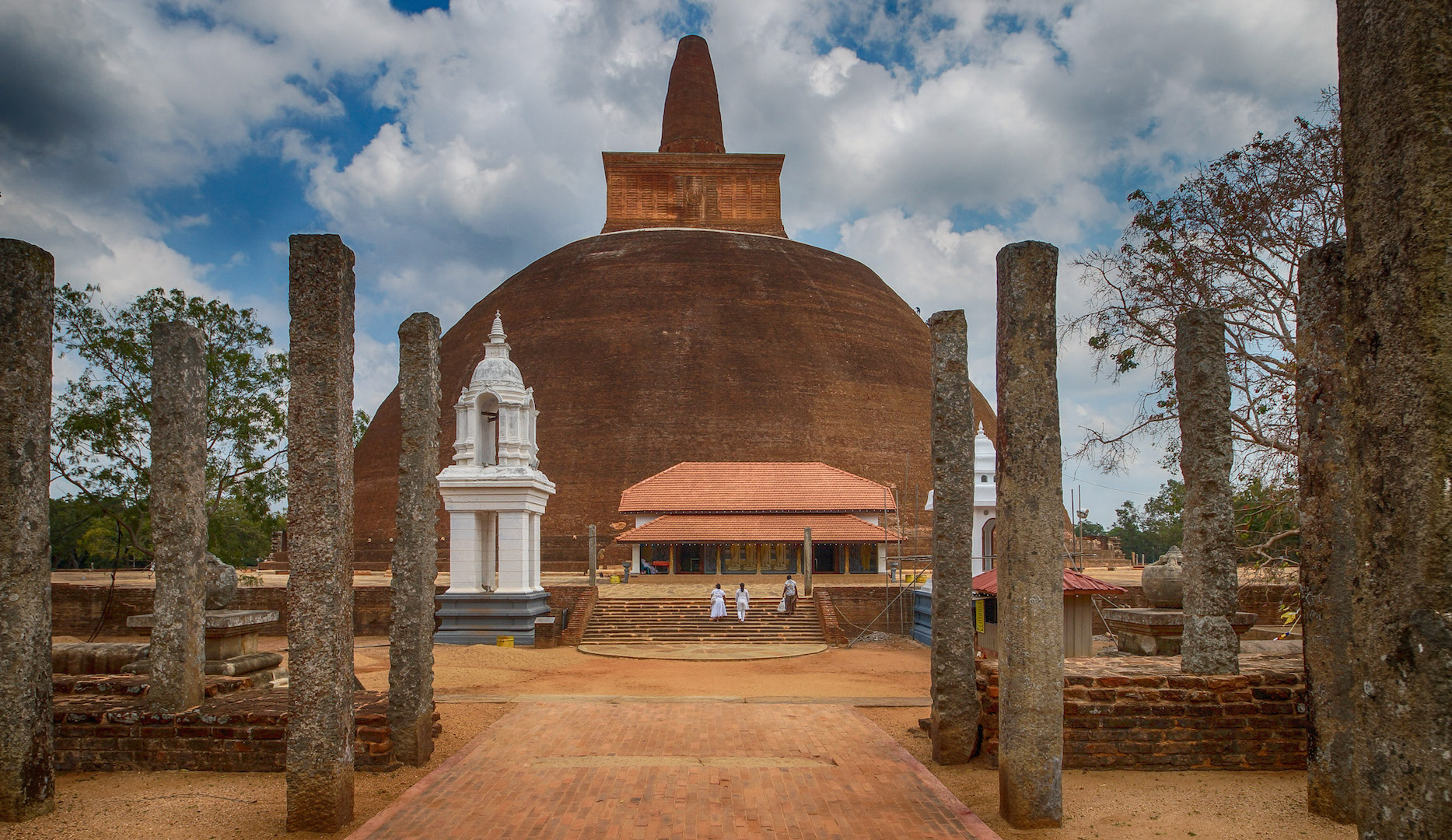 Mihintale
During King Devanampiya Tissa's time, King Asoka in India sent his son Thero Mahinda to Sri Lanka to meet King Devanampiya Tissa to spread Buddhism in Sri Lanka. Mihinthale is the site of meeting between the Buddhist monk Mahinda and King Devanampiyatissa.